Il Festival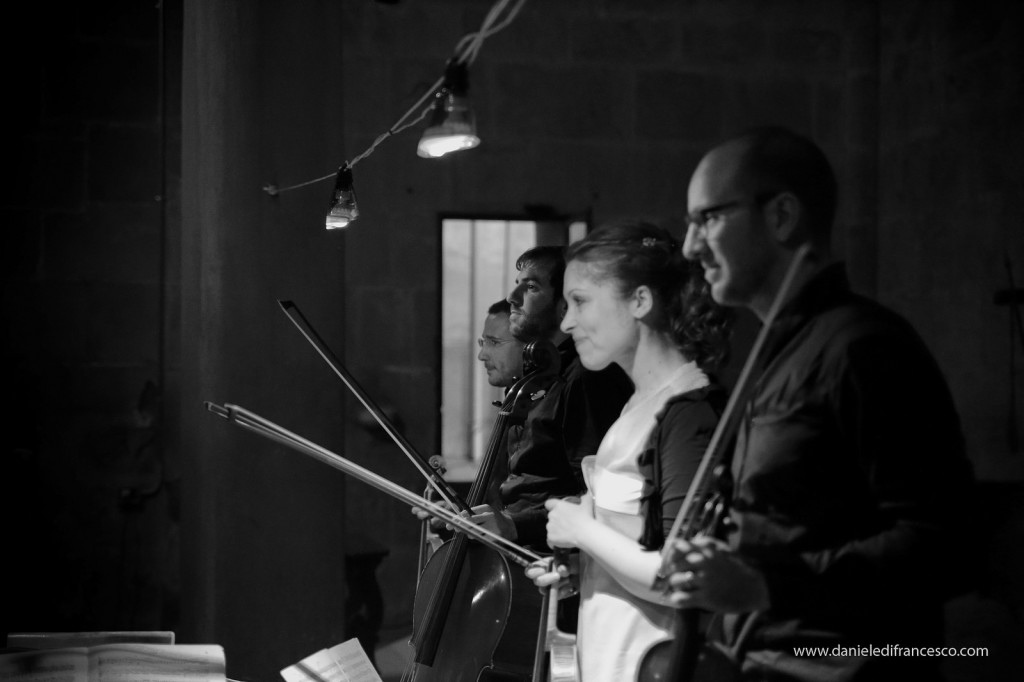 Il Festival del Quartetto d'Archi è una rassegna estiva a Loro Ciuffenna, nei mesi di luglio e agosto. I 4 concerti si svolgono nella Pieve di S. Pietro a Gropina alle 21,30. Sono gratuiti e preceduti alle 21 da una visita guidata alla Pieve (monumento nazionale, VIII-XII sec.). Sono molto seguiti da turisti e dal pubblico locale valdarnese. L'edizione del 2015 è la 22°.
Le esecuzioni musicali sono di altissimo livello, affidati a quartetti nazionali e internazionali di lunga esperienza come  i Quartetti di Venezia, di Torino, di Roma, the Bridge Quartet (UK), the Ariel Quartet (Israele), l'Antarés (Francia) e a quartetti giovani affermati e premiati. L'acustica e la bellezza della Pieve favoriscono  l'esecuzione e l'ascolto della musica.
Grazie alla prestigiosa Accademia Musicale Chigiana di Siena il Festival apre con un "Appuntamento" sotto la guida del M° Günter Pichler, fondatore del Quartetto Alban Berg. Finora i quartetti sono venuti da Italia, Giappone, Germania, Belgio, Estonia, Francia, Austria, Polonia, Romania, Spagna, Gran Bretagna, Slovenia, Finlandia, Olanda, Cina, Bulgaria, Canada, USA, Australia e la Repubblica Ceca!
GROPINA è a 2 km da LORO CIUFFENNA, che è a 10 km dall'uscita VALDARNO dell'A1.  È facilmente raggiungibile dal Chianti, dal Valdarno, da Firenze e da Arezzo.
Oltre ai concerti alla Pieve, ci sono due anteprime nei giorni precedenti alle ore 19, nella Chiesa di S. Biagio al Borro nel Resort "il Borro", tra Loro Ciuffenna e Arezzo. Qui l'ingresso è a pagamento e finalizzato a scopi benefici, e include un aperitivo e degustazione.
 Barbara Sachs, direttore artistico