The Festival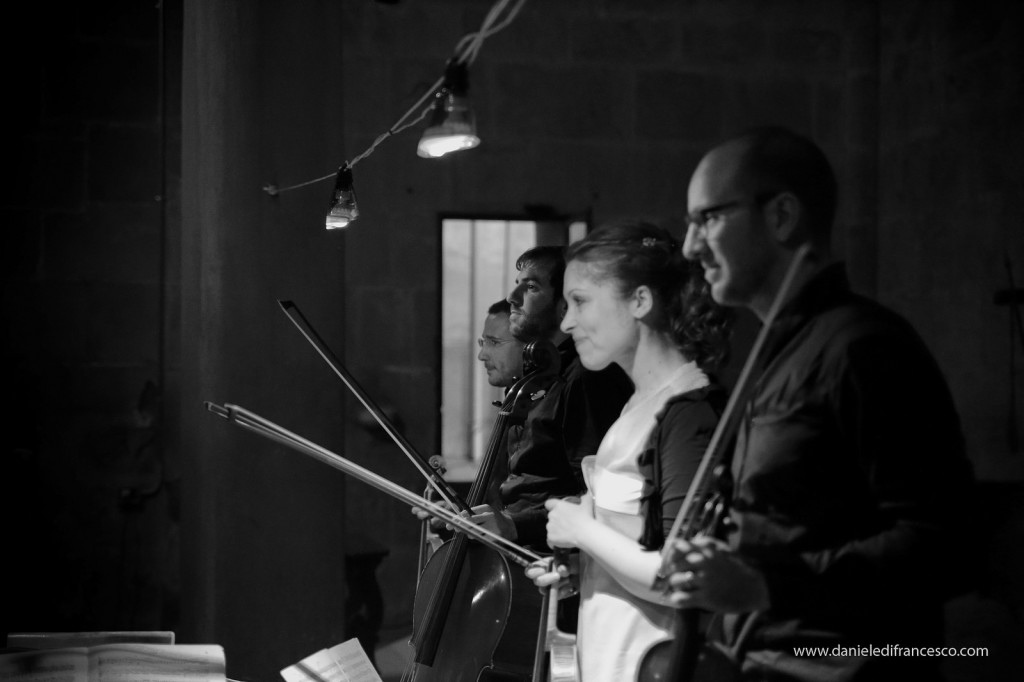 Loro Ciuffenna's summer String Quartet Festival is held in July and August and always well-attended by tourists and the inhabitants of the Valdarno. 2015 will be the 22nd Festival. Its 4-6 concerts are free and preceded by a guided visit of the Romanesque Pieve di S. Pietro a Gropina, a national monument of the 8th-12th century.
Performances are of the highest order, by celebrated Italian and international quartets such as those of Venice, Turin, Rome, the Bridge Quartet (UK), the Ariel Quartet (Israele), Antarés (Francia) and by younger prize-winning quartets establishing their careers. The excellent acoustics and beauty of the Pieve make playing and hearing such music especially rewarding.
Thanks to the prestigious Accademia Musicale Chigiana of Siena, the Festival opens with an "Appointment" directed by Günter Pichler, founder of the Alban Berg Quartet. So far  – and it is always a surprise – groups have come from Italy, Japan, Germany, Belgium, Estonia, France, Austria, Poland, Romania, Spain, Great Britain, Slovenia, Finland, Holland, China, Bulgaria, Canada, USA, Australia and the Czech Republic!
GROPINA is 2 km from LORO CIUFFENNA, which is 10 km from the VALDARNO exit of the A1 motorway, and therefore easily reached from Chianti, the Arno valley, Florence and Arezzo.
In addition to the concerts in the Pieve, at 9:30 p.m., two are previewed on the day before at 7 p.m., at the Resort "il Borro" in the church of S. Biagio al Borro, between Loro Ciuffenna and Arezzo.
 Barbara Sachs, Artistic Director